The taste of Portugal here in America
Your source for authentic Portuguese products
We're proud to offer a wide selection of authentic Portuguese foods from our Gonsalves and Bom Petisco brands as well as the leading Portuguese brands like Saloio olive oil, Quinta d'Avo hot sauces and marinates, Viera snacks and treats and Nigel seafoods.
SEAFOOD
Frozen Block Shrimp
Frozen Seafood Specialties
Frozen Nigel Portuguese Fish
Frozen Fin Fish
Frozen Squid, Octopus & Shellfish
Norwegian Salted Bone-In Codfish
Canadian Salted Bone-In Codfish
Boned Salted Codfish
Packaged Salt Fish
Portuguese Canned FIsh
MEATS & CHEESES
Frozen Meats, Poultry & Specialties
Imported Portuguese Cheese
Bom Petisco Brand Cheeses
Cheese Specialties
Hams & Smoked Meats
Portuguese Sausage Products
VEGETABLES
Frozen Vegetables & Fruits
Pickled Products
Packaged Dry Beans
Bulk Dry Beans
Packaged Corn Products
Bulk Corn Products
PANTRY ITEMS
Specialty Groceries
Baking Products
Portuguese Olive Oil
Portuguese &Kalamata Olives
Bouillon Cubes, Canned & Dry Mix Soups
Oils & Sauces
Rice
Packaged Salt & Spices
Bulk Salt & Spices
Pasta

CANNED GOODS
Canned Beans
Canned Vegetables
Canned Tomato Products
Canned Foods
BEVERAGES
Coffee & Tea Water & Sodas Fruit Juices
SWEETS & SNACKS
Cookies & Marmalade
Candies Chocolates & Puddings
Roasted & Salted Snacks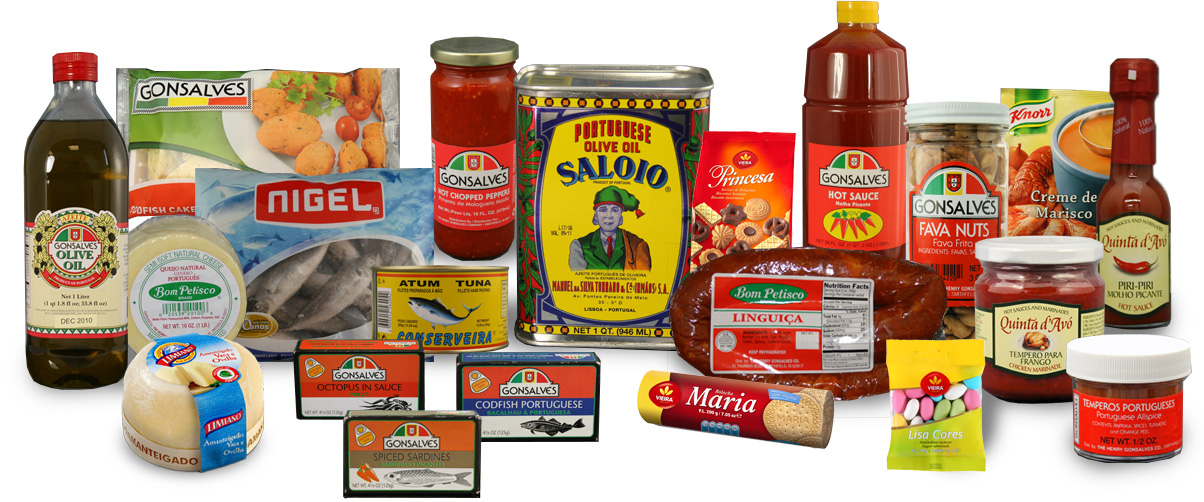 Find Gonsalves products in your area
Gonsalves products can be found at fine Portuguese specialty stores & markets
The Henry Gonsalves Company offers our delicious Portuguese food products throughout Southern New England, New York and New Jersey. For more information about availability in your area, please call (401) 231-6700 or send us an email.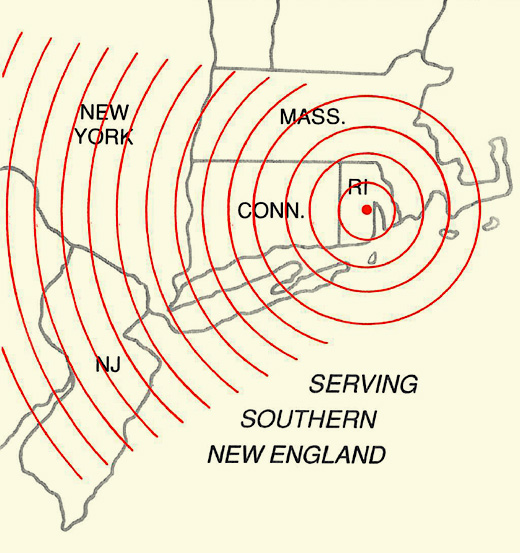 MASSACHUSETTS
New Bedford
Falmouth
Fall River
Plymouth
Taunton
Attleboro
Brockton
Cambridge
Somerville
Boston
Peabody
Gloucester
Lowel

Laurence
Fitchburg
Worcester
Framingham
Ludlow
Chicopee
Springfield
Chelsea
Stoughton
Milford
Hudson
Hyannis
RHODE ISLAND
Cumberland
Woonsocket
Central Falls
Pawtucket
Providence
E. Providence
Cranston

Warwick
W. Warwick
Bristol
Warren
Newport
Kingstown
Westerly
CONNECTICUT
Middletown
Windsor Locks
Hartford
Wallingford
Waterbury
Naugatuck

Danbury
Bridgeport
New Haven
Willimantic
Stonington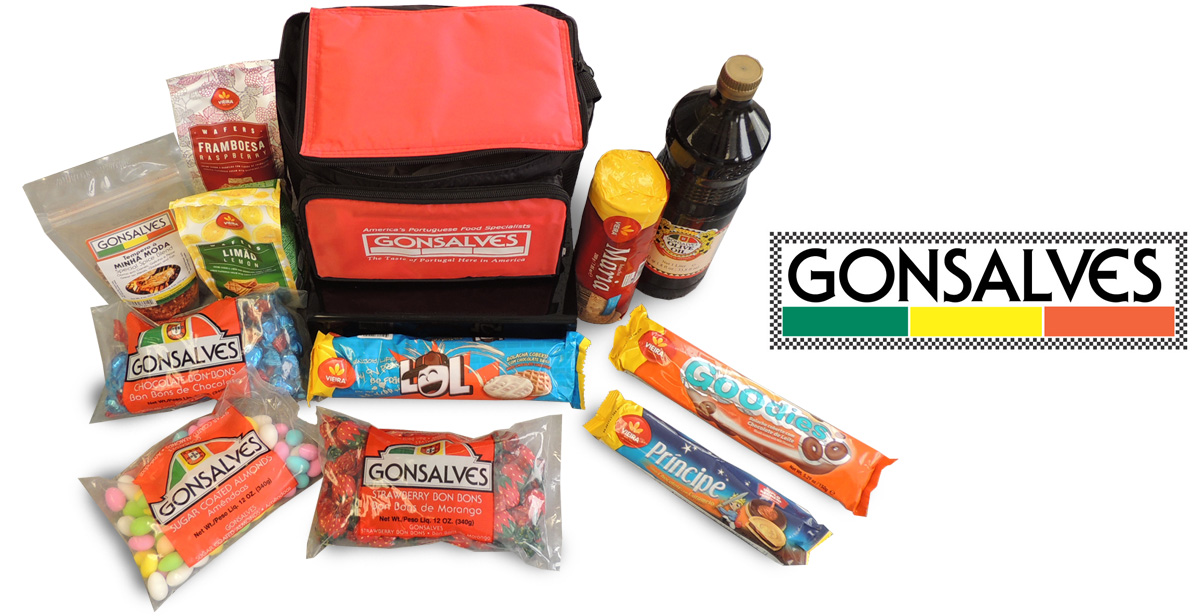 Share the flavors of Portugal with friends and family around the world! Gonsalves is proud to offer traditional Portuguese gift baskets filled with delicious treats that your recipient will love!

"A Taste of Portugal" (pictured) contains a sampling of Portuguese sweets and biscuits, an 8oz bag of Minha Moda to kick up any of your grilled or baked beef, pork, chicken and fish dishes, and a 1 liter bottle of Gonsalves Portuguese olive oil. The basket is packed in an insulated lunch bag and costs $39.95 plus shipping.

You can also create your own customized gift basket with any of our Portuguese specialty products... contact us for more information!
The Latest News at the Henry Gonsalves Company
HGBB Feast at Phillips St. Hall
East Providence, RI


Trinity Brotherhood Club Feast
East Providence, RI


Saint Anthony Church
North Providence, RI?


Saint Francis Xavier Church
East Providence, RI


Saint John's Feast
Cumberland, RI


Braga Club
East Providence, RI

Holy Ghost Brotherhood Mariense
East Providence, RI


Holy Rosary Church
Providence, RI


Madeira Club
Central Falls, RI


Portuguese Social Club
Pawtucket, RI


Our Lady of Fatima
Cumberland, RI









The History of the Henry Gonsalves Company
The Henry Gonsalves Company was founded by Henry Gonsalves in 1948 with the mission of delivering the great flavors of Portugal to a growing Portuguese community here in America.
The Henry Gonsalves Company has a rich history of providing authentic Portuguese groceries to Portugal natives, first generation Portuguese descendants, and anyone else in search of real, robust Portuguese flavors. A first generation, American-born Portuguese descendent himself, Henry Gonsalves Senior ventured into the food industry in 1926 working on the docks in Jersey City.

Through relationship building, a commitment to quality, and the deep desire to share authentic Portuguese cuisine with everyone around him, Henry Gonsalves grew from being a charismatic chourico salesman to one of the largest importers and distributors of genuine Portuguese products known for quality in Massachusetts, Connecticut, Rhode Island, New York and New Jersey. His son, Henry E. Gonsalves, started working at the company when he was in the eighth grade, eventually became president and has helped grow the Henry Gonsalves Company into what it is today.
The company has maintained its deep roots while branching out to provide gift baskets and packaged groceries. Portuguese cuisine lovers turn to Gonsalves for bake-and-serve favorites Pasteis de Nata and Pao de Beira, as well as high quality cured meats such as authentic smoked sausages and presunto trasmontano. Most know us for Bom Petisco (our most popular brand), our bacalhau (dried, salted codfish), and Portuguese olive oil, cheeses, and canned fish.

One thing that will never change is the Henry Gonsalves Company commitment to both serving America's Portuguese with the best possible food products from Portugal, and also serving as a dedicated corporate citizen consistently giving back to its community - just as Henry Gonsalves Senior envisioned.
Contact The Henry Gonsalves Company
Have a question about our authentic Portuguese products? Looking to order a Portuguese gift basket? Feel free to give us a call or just fill out the contact us form below to send us an email.

Please try to be as detailed as possible so we can provide you with the proper information when replying. All required fields are marked with an asterisk (*).